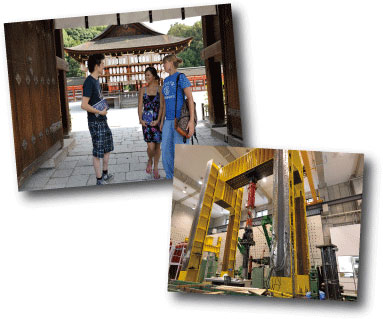 Enrollment
Q1. Do you have admission applications for fall enrollment?
A1. Unfortunately, we accept students for spring enrollment in April only.
Application Documents (August Exam)
Q1. What is the maximum number of "research topic" I can apply?
A1. You can choose only one for "research topic".
Q2. Is my chance of admission enhanced by submitting GRE score?
A2. No. GRE score is not required as the application document.
Eligibility Screening (August Exam)
Q1. Do all applicants have to undergo "Eligibility Screening"?
A1. No. Please read here or Page 7 of the Guidelines for Applicants.
English Requirement (August Exam)
Q1. What is the minimum score of TOEFL (or IELTS, TOEIC)?
A1. We do not determine the minimum requirement for an IELTS, TOEFL or TOEIC score.
Q2. I took a TOEFL (or IELTS, TOEIC) exam five years ago. Can I submit that score?
A2. TOEFL, IELTS and TOEIC scores are valid for two years. For 2024 enrollment, the score is valid only if the examination date is after June 1, 2021
Others 
Q1. Does Kyoto University offer dormitory?
A1. Kyoto University has four International Houses, which provide accommodation for international students. To apply, please contact your prospective laboratory. Many international students choose to live in private housing, such as private apartments.
Q2. Is Japanese proficiency required?
A2. No. If you want to study Japanese, Japanese lessons are available on campus.